7 ideas for a guilty free cheat meal
2021-03-06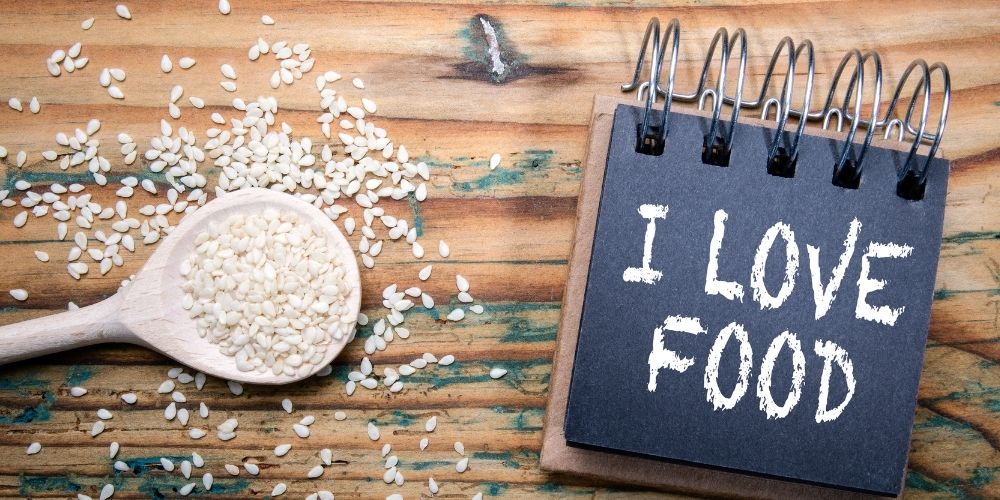 A cheat meal is a meal that is inconsistent with the principles of a followed diet, but it is usually recommended to perform such a change in your diet once a week. It is difficult to get used to a completely new way of eating, in which there is no room for meals that are high in sugar, salt and unhealthy fats. Long-term sacrifices also lead to decreased motivation and, consequently, the yo-yo effect. Eating a cheated meal once a week helps you relax and provide extra motivation.
However, All Nutrition provides an alternative so that the cheat meal will no longer be a diet deviation. The company's offer includes sweets that taste delicious and are very healthy at the same time! Raw materials and ingredients are of the highest quality, therefore the quality of the products is extremely high, and the health of customers is a priority for the manufacturer. Therefore, both athletes and amateurs of physical effort reach for the products. What are the healthy cheat options, and how can they be used?
A delicious sauce with the taste of peanut butter and chocolate will find versatile use in the kitchen of any person who likes sweet flavors. It is an erythritol sweetened product that is not only sugar-free, but aspartame-free as well! It is distinguished by a very creamy texture, thanks to which not only this sauce looks appetizing, but also convenient to use, and it melts in your mouth.
The sauce contains negligible amounts of sugar and fat, but is nevertheless highly aromatic, delicious and surprisingly sweet. This is possible thanks to the combination of top-shelf ingredients and a proven recipe. The taste of nuts is very noticeable, and the sweetness of chocolate additionally enhances it. This low-calorie treat can be used, for example, as an addition to ice cream, porridge, pancakes, ice cream and other desserts.
How to prepare diet waffles with All Nutrition sauce? All you need is to mix 50 g of oatmeal, 60 ml of milk, two eggs, a teaspoon of baking powder and 10 g of xylitol. The oatmeal is mixed into flour, add all the ingredients except egg whites to them and blend everything to a smooth mass. The egg whites are whipped and all the ingredients are combined, and then the waffles are fried on a waffle iron lightly smeared with coconut oil. Once they are ready, you can pour peanut butter and chocolate sauce on them and not worry about calories, because this breakfast will be very healthy and nutritious!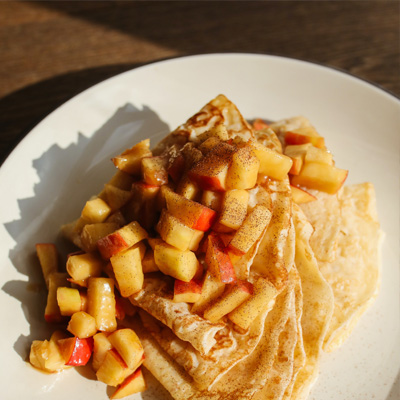 The taste of apple with cinnamon can bring back childhood memories for many people. All Nutrition has prepared dietary apples with cinnamon in a special gel – juicy, jelly-gel, let's say. The consistency of this delicacy is extremely delicate and light, reminiscent of jelly.
Only the highest quality ingredients have been used in this product, including juicy pieces of natural apples, the content of which in this product is up to 80%! The flavors of these fruits and cinnamon blend perfectly well, so of course it was not necessary to add sugar to this composition, which is not in the composition. What can you add apples with cinnamon to? They combine perfectly with pancakes, they can also be used as an extra to natural yoghurt or eaten as a separate dessert.
Juicy gel is also used in the production of Exotic Fruits in Jelly. In this case, pieces of tropical fruit are immersed in this jelly-like substance with a very light consistency. Among them are: mango, passion fruit, pineapple, orange and kiwi. At the same time, the highest quality of all of them was taken care of. All these fresh tropical fruits have been carefully selected before being added to the jelly.
The fruit content in this product is up to 80%! No sugar or aspartame was added to it, it was only sweetened with erythritol. The delicate and exotic taste makes it suitable for adding to all kinds of desserts: ice cream, confectionery masses, baked goods, and even to rice, pasta or pancakes. It's perfect as a complement to a breakfast omelette, providing an injection of energy – which is fructose derived from fruit in the morning.
What's the alternative to sweet soluble cocoa, full sugar? FITQUICK COCOA ZERO is the perfect replacement, because this product does not contain sugar at all, and it has only been sweetened with erythritol. Thanks to this, one portion of the drink contains only 60 kcal, and it is worth mentioning that this purchase is very efficient, because the package contains 25 portions - one consists of 20 g.
Why is it worth drinking cocoa from All Nutrition? First of all, because thanks to it you can recall the taste of childhood and not stimulate remorse related to breaking nutritional provisions. The drink has been enriched with magnesium, which has a calming effect, improves the ability to remember and improves the work of gray cells. No wonder then that FITQUICK COCOA ZERO improves the mood of the drinker! In addition, magnesium helps in the proper functioning of the muscles and maintaining electrolyte balance. This element enables proper protein synthesis and the maintenance of healthy teeth and bones. In addition, it helps to reduce the feeling of fatigue and tiredness.
You can be absolutely calm about the composition of this drink, because it is made on the basis of powdered cocoa seeds, a tree growing in Central and South America. Thanks to this, the minerals found in cocoa are preserved, which have a positive effect on health on many levels. There is a lot of theobromine and caffeine in it.
The first of these substances improves concentration and stimulates, and unlike caffeine, it does not cause irregular heart rhythm and does not raise blood pressure. Cocoa beans are also a rich source of tryptophan, which the brain uses to produce mood-boosting messengers. Thanks to the antidepressant effect, bringing you into a state of bliss and improving the quality of sleep, it is recommended to consume this drink from All Nutrition before going to bed - even despite the presence of caffeine in the composition.
Cocoa from All Nutrition is a healthy cheat meal also because it is very rich in flavonoids that reduce the number of free radicals in the body. This increases the likelihood of protection against cardiovascular disease and cancer. Cocoa can be prepared in many ways, including as an addition to desserts, but it works best as a drink, which can be prepared hot or cold as well.
Sweets without palm oil are a very rare food to eat. An example of such a healthy product is the delicious Nut Love Crispy Cookie cream. Instead of palm oil, it contains shea butter, is also sugar-free and has a very low sodium and salt content. Maltitol was used instead of sugar, and crushed cocoa cookies, constituting 20% of the composition, are also responsible for the sweetness. In addition to these crunchy cookies, almonds were also used, and all ingredients were selected with care for their quality.
How can you prepare a healthy dessert using this sugar-free cream? It can be used as a spread for sandwiches, waffles or pancakes, it is also a very interesting idea to add it to porridge or oatmeal. To prepare them, you need an incomplete glass of oatmeal, two eggs, a teaspoon of honey and coconut oil for frying.
The eggs are mixed with a fork and added to the oatmeal and mixed thoroughly. A teaspoon of honey is then added to the sweetener and fried until golden brown on both sides. After removing from the pan, the pancakes can be spread with a delicious cream. Thanks to this, they will not lose any of their nutritional values, and they will taste delicious!
The vanilla pudding from All Nutrition is a fit dessert with no sugar at all! Instead of chemical sweetenings, the maufacturer used licorice and stevia. Nevertheless, its taste is delicious and many will be made aware of childhood. However, you do not need to consume it without remorse, because it is a calorie and low-term product from time for people who care about time.
The creamy texture and delicious taste contribute to the fact that this pudding tastes hot and cold as well. It can be served in different ways: with dried fruits, jelly, nuts, add to cookies, cakes and pastries. It also fits perfectly with sugar-free sauces from the All Nutrition offer. Vanilla flavor blends great with different flavors, discover the dessert completely.
Peaches can be used in many ways, but the combination of these fruits with jelly is a real guarantee of delicious taste and health. Only the highest-quality, juicy fruits end up in this jelly-like gel. Only erythritol was used for sweetening, no sugar was used in this product, and the fruit content reaches up to 80%!
There is also an advantage in the multitude of uses that you can decide on with this product. They can be added to ice cream, waffles, pancakes, confectionery, pasta, rice, confectionery or porridge. Fit porridge with peaches in jelly is a great way to start the day with a tasty and equally healthy breakfast.
How to make healthy Peach Porridge? The entire process takes a few minutes and requires a large glass of milk, 50 g of oatmeal, 100 g of Peaches in Jelly from All Nutrition, a tablespoon of honey and 75 g of natural yoghurt. The milk is boiled in a saucepan, then oatmeal is added to it and the whole is simmered until the porridge thickens. The fruit is diced at this time and the yoghurt is mixed with honey. After removing the flakes from the fire, mix everything and serve immediately. Such a portion has about 500 kcal and is an extremely nutritious and healthy breakfast, ensuring the energy needed in the morning for long hours. Bon appetit!