Healthy New Year Resolutions for 2021
2021-01-11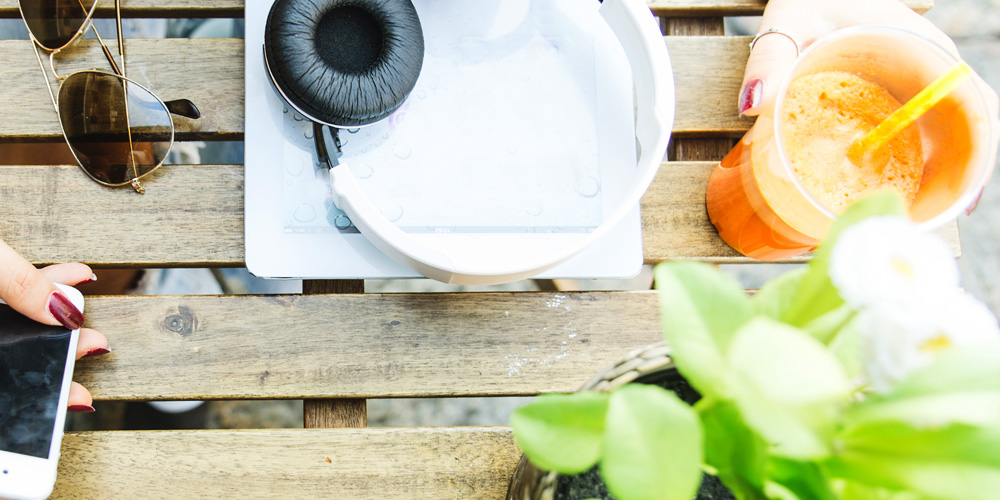 The new year is a great opportunity for many people to make changes for the better in their lives. A way to get extra motivation are New Year's resolutions, which can concern any area of life. However, it is especially worth setting goals related to health - after all, nothing is more important than health indeed. This can mean either a regular exercise plan, improved diet or lifestyle hygiene. Let's check what New Year's resolutions are worth implementing!
1. Build a 6-pack
In a year you can get very close to this goal and even achieve it! For this purpose, it is necessary to perform (apart from exercising the abdominal muscles) cardio training, which accelerates the metabolism and supports fat burning. This kind of training includes cycling, running, swimming, team games. These trainings should be performed at least three times a week, the appropriate duration is also important. Initially, they should last at least half an hour, but you should constantly extend the training to about 50 minutes. In order for the body to burn fat, the body must be properly warmed up. During activity, sugars accumulated in muscles, blood and liver are used first, then fat reserves.
Sport alone may not be enough to achieve your goal quickly. Therefore, it is worth considering supplementing with EAA, i.e. essential amino acids - i.e. those that the body does not produce itself. They can be eaten before and after training. They affect the hormonal balance, improving energy and building mechanisms, thus contributing to the development of muscle mass and fat burning. Weight loss and abdominal muscle build-up are prerequisites for a six pack, so this supplement helps a lot in getting it.
Thermogenics are also very helpful in shedding the difficult-to-burn layer of belly fat and exposing the muscles there. The action of fat burners depends on their composition, and is usually based on the fact that they maintain the optimal level of fat and carbohydrate metabolism, help to maintain the proper level of glucose in the blood. They also help to control body weight and support the removal of body's waste products.
2. Discover new recipes - in healthier variations
Experimenting in the kitchen and getting to know new tastes is always a great pleasure. It may seem that healthier versions of dishes, and especially desserts, are less tasty, but you couldn't be more wrong! Losing weight while eating delicious desserts is possible, you only need to use the appropriate substitutes for simple sugars and fats. It is worth choosing especially products that do not contain sugar or palm oil, such as nut sprinkles. Syrups can also be healthy and delicious at the same time, especially when they contain not only sugar but also aspartame. These sprinkles and syrups perfectly improve the taste of pancakes, omelettes, waffles and other sweet dishes, which thanks to them do not lose their taste, but they lose calories!
3. Limit sugar and even give it up
The harmfulness of sugar is a topic known to all. After its consumption, the teeth are exposed to acids produced by bacteria in the plaque, which feeds on simple sugars. In this way, sugar contributes greatly to the development of tooth decay. But it is not everything.
Long-term consumption of too much sugar makes cells resistant to insulin. This leads to an increase in blood glucose levels. The effect of insulin is disturbed in this situation, so glucose is no longer transported inside the cells, which results in their malnutrition - while increasing the amount of adipose tissue. The body's defense mechanisms require it to increase insulin production, but the functioning of the receptors is disturbed and, as a result, it leads to the development of type 2 diabetes. This disease is deadly and leads to disruption of the efficiency of many organs, such as the heart, eyes or kidneys.
Of course, sugars in the diet also contribute to weight gain and fat storage. Weight loss is therefore another advantage of replacing sugars with healthier substitutes such as erythritol, a natural sweetener that has almost no calories. This natural sweetener has a zero glycemic index, which means that it does not raise blood glucose levels and thus does not promote the development of diabetes. Erythritol also does not contribute to the formation of caries, as it does not feed microorganisms in your mouth.
4. Get involved in minor physical activities throughout the day
A healthy life is not about exhausting your body with backbreaking training every now and then, and then returning to an armchair or sofa for a few days. Physical activity can be found in normal everyday activities, such as replacing the elevator with the stairs. If you remain consistent in this decision and do not make excuses for avoiding climbing stairs (even on the way to friends or shopping), then your muscles will be better oxygenated and your calories will be burned regularly. Over the course of the whole year, this can result in much more efficient leg muscles and seemingly imperceptible weight loss.
The road to work can be another opportunity to be active. Instead of car or public transport, you can go there on foot or by bike. If you are driving a long way, you can at least get off a few stops before reaching the destination and walk the rest of the distance on your feet. At the beginning, you can decide to do this small effort once a week and increase the frequency gradually, so that finally getting to work is always associated with physical activity. Breaks at work are another ideal opportunity to stimulate circulation and metabolism. Instead of drinking coffee and browsing the Internet, it is better to go for a short walk or stretch for a little while.
Also, morning stretching combined with gymnastics is a seemingly insignificant, but a very positive change - provided of course it is done regularly. From the very morning your metabolism will be stimulated, blood circulation will be faster and it will be easier to wake up. The entire morning exercise takes only a few minutes, and you don't have to do it every day - you can do it every other day. After completing these exercises, it is best to drink a glass of warm water with lemon on an empty stomach.
5. Start exercising at home
Body load training has many advantages. They do not have to be as effective as those in professional gyms, and at the same time they ensure full independence and save time and money. Among the available exercises, there is for example, tabata, which is a very short and at the same time intense metabolic training. For 20 seconds, you perform tasks such as push-ups, sit-ups, jump squats or jump rope to rest for the next 10 seconds. The whole process takes only several minutes and it is enough to repeat this cycle three times a week to enjoy its effects in the form of fat burning and muscle development.
Calisthenics is an excellent replacement for traditional strength training and involves using your body as a load during exercise. Thanks to practicing this sport discipline, the muscles develop harmoniously, the figure becomes slender, the balance and coordination of movements are improved, while back pain and posture defects are reduced. All of this can be achieved with the simplest of exercises such as crunches, push-ups, chin-ups, and squats. The condition, apart from being systematic, is to increase the number of repetitions and series of exercises. The body must receive new impulses in order to grow in strength, otherwise it adapts to the effort and the training loses its effectiveness.
Creatine helps to keep fit at home. Its supplementation is most needed by people who engage in very intense training. Regardless of what sport is practiced, creatine is always needed by muscles, which it provides strength and energy. The best digestible form of this supplement is a powder that you just need to mix with water or juice and drink.
6. Take care of the proper supply of protein in your diet
Proper nutrition is just as important as physical activity. Among macronutrients, the most difficult thing to do is to consume the right amount of proteins, which are, after all, responsible for the increase in lean body mass. It is thanks to them that the body regenerates faster after exercise, and especially physically active people are characterized by an increased demand for this muscle building material. It is often difficult to provide the optimal amount of protein with the diet - in this situation, however, protein supplements can help. Their consumption allows you to provide the body with perfectly digestible proteins in a dose that can be easily adjusted to the needs.
7. Pay attention to your cholesterol levels
Of course, a healthy diet and sports in everyday life are responsible for the proper cholesterol level. But why is it worth paying attention to its content? Elevated cholesterol entails numerous side effects such as, for example, fertility problems, impaired vision, hearing problems, progressive Alzheimer's disease and dementia, lower limb ischemia, kidney failure or erectile dysfunction. A special diet based on whole grains, nuts, seeds, vegetables and vegetable proteins helps lower cholesterol.
Adequate nutrition should be supported with L-carnitine supplementation. L-carnitine participates in lipid metabolism and has the ability to lower cholesterol. Moreover, it intensifies the processes of burning fatty acids, stopping the growth of adipose tissue and preventing obesity.
As you can see, there are many ways to make a New Year's health resolution - which one do you choose?