USN HYPERBOLIC MASS 2KG
- 63g protein per serving
- 1190 calorie shake for the hard-gainer
- Added creatine and glutamine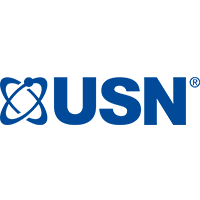 Easy return of products within

14

days from the date of purchase without giving reasons
Free delivery from

60,00 €
PRODUCT DESCRIPTION
Hyperbolic Mass is an all-in-one mass gainer, designed for individuals with a fast metabolism. It provides a high-quality carbohydrate and protein matrix, rich in BCAAs, creatine and glutamine, with 1190 calories per serving! Choose from delicious vanilla, strawberry or chocolate flavour.
- 63g protein per serving
- 1190 calorie shake for the hard-gainer
- Added creatine and glutamine
PRODUCTS BENEFITS
SUPPORTING POWER AND STRENGTH
Here at USN we use only the best quality raw creatines available in the formulation of our creatine and creatine-containing supplements to ensure maximum effectiveness in supporting your power and strength.
MUSCLE DEVELOPMENTM
We ensure that our premium formulations choose whey proteins with only the best quality proteins, amino acids and other proven ingredients, we always deliver a supplement that is optimised for maximum muscle development.
PACKED WITH QUALITY PROTEINS
If you are what you eat then its imperative that we all take in good levels of protein as it plays a big part in the bodies structure and performance. To ensure your muscles repair and grow to support your active lifestyle, your body requires a healthy amount of protein.
RECOMMENDED USE AND DOSAGE
For a 300g serving mix six scoops to 900ml of cold water in your shaker/blender. Split one 300g serving into two shakers where necessary. Take 1-2 servings daily, as a post-training drink and/or a snack between meals.
INGREDIENTS
Maltodextrin, Skimmed milk powder, Whey protein concentrate (Milk), Dextrose monohydrate, Coconut oil powder, Cocoa powder, Fructose, L-glycine, Flavouring,Creatine monohydrate, L-glutamine monohydrate, Taurine, Whey protein isolate (Milk), Sodiumchloride, Stabiliser (Xanthan gum), Vitamin blend (Ascorbic acid, Ferrous fumarate, Dl-alphatocopherol, Nicotinamide, Vitamin A acetate Oil, Calcium pantothenate, Ergocalcerol, Pyridoxinehydrochloride, Phylloquinone, Thiamine hydrochloride, Riboflavin, Cyanocobalamin, Folic acid,D-biotin), Sweetener (Sucralose), Tolerase™ L (pH-stable Lactase), Avena Sativa (Oats), Zinc citrate,Emulsifier (Soya lecithin)