Biogenix Carb bX 1kg
carbohydrates, complex carbohydrates, carbs, carbohydrates food, high carb foods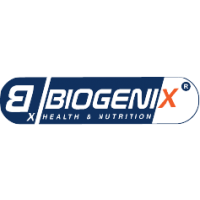 Easy return of products within

14

days from the date of purchase without giving reasons
Free delivery from

40,00 €
PRODUCT DESCRIPTION
Whether you are a professional athlete or just a beginner carbohydrate with a differentiated glycemic index are the base of an efficient workout, supplementing the energy during your exercise and overcompensating for glycogen during the post-exercising period. No cell in your body can go without carbohydrates, from skin to bone. The balance between maltodextrins and glucose is crucial in achieving the perfect energy level during your workouts and avoiding the degradation of your erythrocytes which can even lead to glycemic swings and insulin immunity.
NUTRITION FACTS
Maltodextrins alone will never be enough to provide a quick energy boost nor balance glycaemia for longer periods of time. This can result in the need to start your supplementation at a very early stage and repeat it at a frequent rate. This is why our experts created the perfect balance between maltodextrins and glucose. As usual, BIOGENIX came up with an ingenious solution by combining various, specially selected carbohydrates that will guarantee an efficient and fruitful workout. Taurine slows down the degradation of erythrocytes and facilitates the absorption of glucose by the cells in your muscles. The stabilization of calcium ions in your body which is caused by taurine also leads to increased oxygen capacity.
EFFECTS AND PROPERTIES
Glucose in your blood not only gives you energy but is also of paramount importance for basic body functions regardless if you are working out or sleeping. Keeping the right level of glucose during workouts is crucial for achieving the best results of each workout. You don't have to be a body builder to understand that. Carbs are the thing that can give you nutrition in a stable rate regardless if you're having an intense workout or just a jogging through the park. Carb foods are the best choice for professional athletes, body builders as well as for people who simply enjoy a healthy lifestyle.
RECOMMENDED USE AND DOSAGE
The correct amount of high carb foods is the secret to success! BIOGENIX Carb bX will help you achieve it. Just take 1 portion twice a day before and after training by dissolving 50 g – 2 measuring caps in 150 – 250 ml of water.