Essence SELENIUM 120 TABS
- PORTION IS 200MCG SELENU
- SELEN IS A STRONG ANTIOXIDANT
- SELEN INFLUENCE ON SKIN AND NAILS CONDITION
- SELENIA DEFICIENCIES WILL INCREASE THE DEFENSE OF THYROID WORK
- IT SUPPORTS THE IMMUNE SYSTEM
- SUFFICIENT FOR 4 MONTHS SUPPLEMENTATION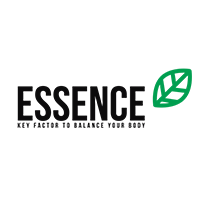 Easy return of products within

14

days from the date of purchase without giving reasons
Free delivery from

40,00 €
PRODUCT DESCRIPTION
Sport Definition Essence Selenium is a diet supplement in the form of tablets.
Regular use of the supplement contributes to the replenishment of this micronutrient deficiency.
How selenium works ?
Selenium has an antioxidant properties. Thanks to this, it allows you to effectively deal with problems related to oxidative stress.
It is linked to improved immune function.
Who should use selenium ?
Selenium should be used by people who want to improve thyroid function and the condition of the skin and nails.
EFFECTS AND PROPERTIES
+ PORTION IS 200MCG SELENU
+ SELEN IS A STRONG ANTIOXIDANT
+ SELEN INFLUENCE ON SKIN AND NAILS CONDITION
+ SELENIA DEFICIENCIES WILL INCREASE THE DEFENSE OF THYROID WORK
+ IT SUPPORTS THE IMMUNE SYSTEM
+ SUFFICIENT FOR 4 MONTHS SUPPLEMENTATION
RECOMMENDED USE AND DOSAGE
Dosage of selenium:
It is recommended to take 1 tablet of Sport Definition Essence Selenium daily, followed by drinking a glass of water.