FA VITARADE EL 1000g EXPIRED DATE 10.2021
carbohydrate energy drink, high molecular mass, muscle glycogen, drink with electrolytes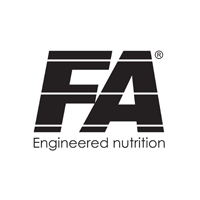 Easy return of products within

14

days from the date of purchase without giving reasons
Free delivery from

40,00 €
PRODUCT DESCRIPTION
This carbohydrate energy drink comes in the form of a powder and consists of the highest quality maize starch. It is intended for everyone who enjoys a healthy lifestyle just as well as for athletes and body builders. It has a high molecular mass and should be drank in pair with electrolytes.
NUTRITION FACTS
50 grams of FA VITARADE EL contains 45 grams of pure carbohydrates, 150 mg of potassium and 38 mg of magnesium. This amount of potassium makes up 8 percent of the recommended daily allowance or RDA for short, whereas the amount of magnesium contained in 50 grams of this dietary supplement makes up 10 percent of the recommended daily allowance.
EFFECTS AND PROPERTIES
Carbohydrates ensure the proper functioning of your muscles during physical activity but also help them regenerate and raise the level of glycogen in the skeletal muscles. The potassium contained in our dietary supplement contributes to the optimum functioning of the nervous system and normal muscle function. The additional magnesium has a wide variety of benefits, some of which are:
• The reduction of fatigue and tiredness of the entire body,
• Ensures the perfect balance of electrolytes
• Helps to keep the normal protein synthesis process
RECOMMENDED USE AND DOSAGE
Take about two scoops of FA VITARADE EL which is about 50 grams and mix it thoroughly with 500 ml of water. We recommend taking one serving before your training, one during and one after it.