OLIMP L-CARNITINE Xplode 300G
l-cartnitine powder, reduce body fat, l-carnitine with magnesium and b6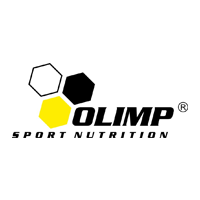 Easy return of products within

14

days from the date of purchase without giving reasons
Free delivery from

60,00 €
PRODUCT DESCRIPTION
Every athlete or bodybuilder is familiar with the XPLODE series by Olimp labs since it is a staple when it comes to quality and efficiency. But make no mistake, you don't have to be either of the aforementioned to benefit from OLIMP L-CARNITINE XPLODE POWDER on a daily basis. Our scientists decided to go forth with the form of a powder which will let you ingest it in the form of a liquid which is the most bioavailable and easily digestible form of carnitine out there.
NUTRITION FACTS
We didn't stop at L-carnitine. Our scientists enriched OLIMP L-CARNITINE XPLODE POWDER with the much needed vitamin B6 and magnesium.
EFFECTS AND PROPERTIES
L-carnitine contained in this L-carnitine powder is for the most part recommended for people who strive to have a lean and healthy body but cannot ingest a large amount of pills or capsules. Thanks to the magnesium and vitamin B6 you can benefit from OLIMP L-CARNITINE XPLODE POWDER in a wide variety of ways. It will help maintain the optimal energy metabolism, reduce the feeling of tiredness and fatigue and help maintain the correct psychological functions. Furthermore, magnesium plays a vital part in the synthesis of protein and the proper functioning of the muscles.
RECOMMENDED USE AND DOSAGE
For the best results take a single serving of our dietary supplement one day before your training. Dissolve 3 grams (1 measure) of the powder with 130 ml of water and consume immediately after preparation.