UltraVit Gummies Kids Multivitamin 60 gummies
Multivitamin complex for children in the form of gummies.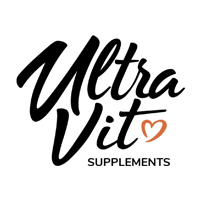 Easy return of products within

14

days from the date of purchase without giving reasons
Free delivery from

60,00 €
PRODUCT DESCRIPTION
Multivitamin complex for children in the form of gummies.
UltraVit offers a multivitamin complex for children in the form of gummies, which is also suitable for vegetarians, it contains all the most important daily vitamins - A, C, D, E, B6, B12, folic acid, iodine, zinc, choline and inositol. The gummies have a great fruit taste, containing only natural flavors of cherries, strawberries, lemons, grapes and oranges. The multivitamin complex is designed to ensure healthy growth and development of children. The product does not contain artificial colors and flavors, nor does it contain gluten, lactose, soy and peanuts.
* An essential daily formula
* For children from 3 years of age
* With pectin and natural flavors
* Tablet flavors: cherry, strawberry, lemon, grape and orange.
INGREDIENTS
Ingredients: Glucose syrup, sugar, water, L-ascorbic acid, DL-alpha-tocopheryl acetate, natural flavorings (cherry, strawberry, lemon, grape or orange), calcium D-pantothenate, zinc citrate, pyridoxine hydrochloride (pyridoxine hydrochloride) %), stabilizers (citric acid, sodium citrate), natural coloring matters (beta carotene, curcumin or elderberry juice), glazing agents (coconut oil, carnauba wax), retinyl palmitate, folic acid, biotin, potassium iodide. Gluten free. Free of lactose, soy and peanuts. Artificial colors and flavorings have not been added.
RECOMMENED USE AND DOSAGE
Take 1 gummie a day. Duration of use - 1 month.
ADDITIONAL INFORMATION
Before using this or any other dietary supplement, as well as before you start training program, consult your physician or other expert. Keep out of reach of children. Do not exceed recommended dose. During use of the product consume enough water. Do not use a dietary supplement as a substitute for a varied and balanced diet! This dietary supplement is not intended to diagnose, treat, cure, or prevent any disease.