USN ISO-GRO WHEY 2KG
- 28g Protein Per Serving
- Complete multi-level protein complex with beef peptides.
- Soy Free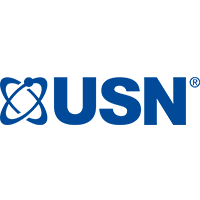 Easy return of products within

14

days from the date of purchase without giving reasons
Free delivery from

50,00 €
PRODUCT DESCRIPTION
ISO-GRO WHEY is a technically advanced protein, leaping forward to set a completely new benchmark. Build quality muscle or break through your plateau. ISO-GRO WHEY is a ground breaking product, born from extensive research on protein and creatine.
PRODUCT BENEFITS
ISO-GRO WHEY
Contains all the standard whey protein amino acids and added amino acids, but also has a multi-level complex comprising nutrients such as zinc, magnesium and creatine monohydrate. This powerful formulation delivers the most comprehensive pre- and post-workout protein complex.
MUSCLE DEVELOPMENT
Our premium ISO-GRO formulation combines quality whey proteins with high quality beef peptides to deliver a supplement that is optimised for maximum muscle development.
SUPPORTING POWER AND STRENGTH
Here at USN we use only the best quality raw creatines available in the formulation of our creatine and creatine-containing supplements to ensure maximum effectiveness in supporting your power and strength.
RECOMMENDED USE AND DOSAGE
For one serving mix 2 scoops (35g) into 200-250ml or for 2 servings 4 scoops into 400-500ml of cold water. Shake or mix in a blender for at least 30 seconds. Note that some of the added ingredients may leave a slight texture. As part of a mass building programme: Take one serving 30-45 minutes before workouts and a second double serving immediately after. On non-training days/rest days, take 2 servings on an empty stomach 30 minutes before breakfast and a third serving in-between lunch and dinner. For endurance sport: Take one serving immediately after training, and on rest days, take one serving first thing in the morning on an empty stomach, at least 30 minutes before breakfast.
INGREDIENTS
Whey protein concentrate (Milk), Milk protein isolate, Hydrolysed beef peptide, Creatine monohydrate, L-glutamine, Flavouring, Taurine, Thickeners (Guar gum, Xanthan gum), Colour (Beetroot red, Sodium-copper-chlorophyllin), Sodium chloride, Maltodextrin, Sweeteners (Sucralose, Acesulfame-K), Magnesium bisglycinate, Zinc glycinate.